On 25 May, the people of Ireland will vote on whether to relax their harsh abortion laws. We talk to some of the thousands of women whove been galvanised by the chance of a lifetime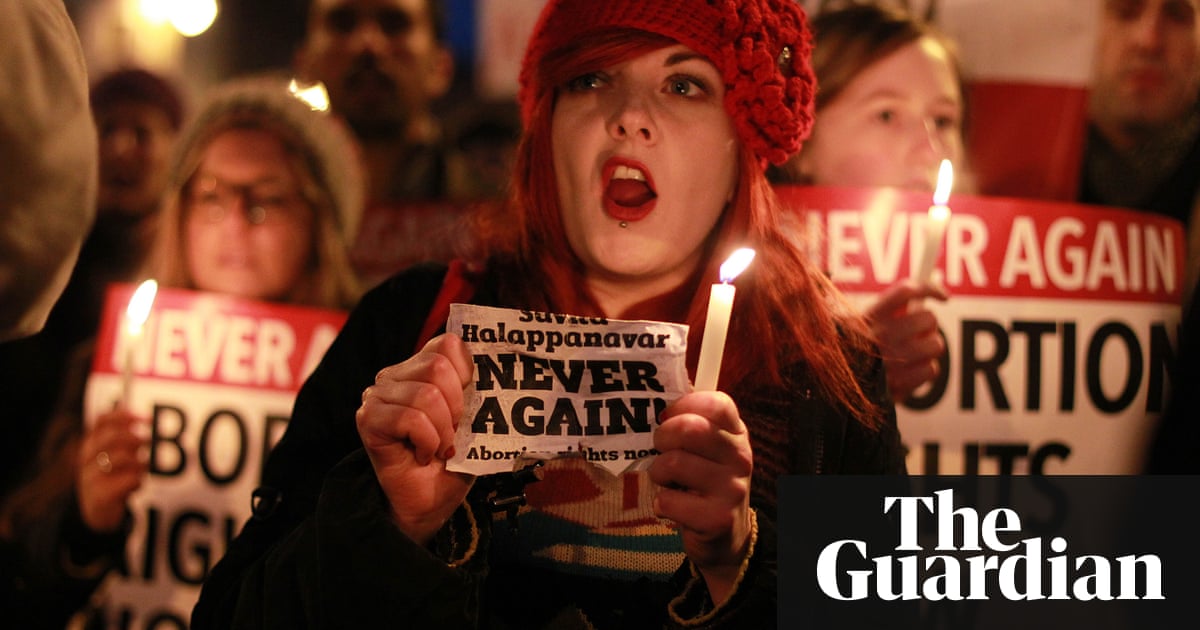 Social change used to come slowly in Ireland. Now, it cannot seem to come fast enough. Three years ago this month, the Republic voted in favour of same-sex marriage and became the first country in the world to do so. A year later, Leo Varadkar, who was a number of firsts rolled into one, became taoiseach. At 38, he was the countrys youngest ever prime minister, the first from an ethnic minority background and the first to have come out as gay. Now, voters are about to go to the polls to have their say on arguably the most bitterly and repeatedly contested issue in modern Ireland: abortion. This is the sixth referendum on the subject in the past 35 years. But while previous votes were about small, esoteric changes to the existing law, this time the Irish people will decide whether to liberalise, once and for all, one of the most restrictive abortion regimes in the world, or to keep the status quo.
Voters will be asked on 25 May if they want to repeal article 40.3.3 known as the eighth amendment which gives unborn foetuses and pregnant women an equal right to life, in effect enshrining a ban on abortion in Irelands constitution and making it the sole western democracy to do so. It is only since 2013 that terminations have been allowed in cases where the mothers life is in danger and currently the penalty for accessing an illegal abortion is up to 14 years in prison.
Many will be hoping that, whatever the outcome, Irelands abortion wars will be put to rest. Since the eighth amendment was passed in 1983 access to abortion has been a hugely divisive issue, coming, like Brexit, between friends and families. For many it is bound up with painful aspects of Irelands past. People care deeply about it.
As the last Friday in May nears, the subject is dominating the national conversation. The main evening radio news programme on RTE 1, Drivetime, has been running a compelling series of interviews with women who have had crisis pregnancies, while TVs The Week In Politics is to devote two programmes to abortion. The campaign features daily in all newspapers and across social media. Journalists from all over Europe and the Americas are arriving to cover the story.
A month out from the vote, Kerry OSullivan, aged 17, is canvassing near her home in Santry a working-class area of north Dublin for the first time. Too young to vote in the referendum, she still feels she must campaign for Yes vote. I want to convince as many people as I can to make the right choice. Its a sunny Tuesday evening and she is with Dublin Bay North Together For Yes (the umbrella name for pro-repeal groups), door-knocking in Kilmore.
Asked how she got involved Kerry smiles. I told my ma if any canvassers came round for repeal she was to call me to the door. I was in the shower when two girls came round. I came running downstairs to sign up. There I was, standing almost in the street in a bath-towel. I didnt care. I have always felt so passionately about the issue.
She is not the only one canvassing for the first time. Kate Antonisik-Parsons, 39, moved from San Francisco to Ireland as a student when she was 22. She married an Irishman and they have four children three of them daughters. She cant vote in the referendum either, not being an Irish citizen. But as someone who has had to travel to the UK for an abortion, and cares deeply about Ireland, she knew she would get involved. She contacted the Dublin Bay North group at the end of last year, had a half a days training and was on her first canvass in January. I was so nervous. I was worried that because of my personal stake in this I might cry if someone pushed me. My first night I got paired up with [local Solidarity Party councillor] Michael OBrien. We knocked on a couple of doors and then Michael said, You know all about this. Youre ready to go alone.
At the first door she was invited in. I thought, Oh, what is this? But they were so pro-repeal, so enthusiastic, and we talked about the arguments. I found it lovely. She finds canvassing emotionally challenging but also a privilege. Several women have shared their stories about travelling [for an abortion], some of them, I think, for the first time. For me, every time I have those conversations it is de-stigmatising abortion.
On the other side of the city, in Dublin Bay South affluent and regarded as the most liberal constituency in Ireland Christine OConnor, 45, is canvassing, also for the first time on any issue.
Read more: https://www.theguardian.com/world/2018/may/13/ireland-abortion-referendum-25-may-repeal-campaign-women